For many ambitious people, becoming an entrepreneur is very appealing. The drive to plan your own life and be your own boss begins with a great business concept. Entrepreneurs produced the majority of the successful companies and brands we see and recognize today. Starting a company, on the other hand, is no simple task.
The difference between who you are and who you want to be is what you do.
Before you start your new business, we've put together a detailed list of the seven skills you'll need to succeed as an entrepreneur.
Flexibility
This might not be the first ability that comes to mind when considering what an entrepreneur needs, but not everything can go according to plan when you launch your company.
Entrepreneurs must prepare for the unexpected, even though they have a good picture of what they want. You must be able to move to the next best and most reliable option quickly. Strategic adaptability is a term used to describe this.
The best way to do this is to prepare with a well-considered margin of error and to learn from previous errors and experiences. Things happen that are out of your control from time to time, and people will be watching to see how easily you respond and get back on your feet.
Ability to Analyze
Inevitably, you will come across a huge task or obstacle that seems to be too challenging to manage at first. You can break down and classify them into consumable pieces of knowledge if you have good analytical skills.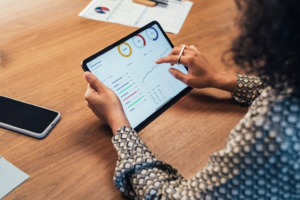 Your analytical abilities are assisted by three interconnected subskills:
ANALYSIS AND EVALUATION

This is the method by which we rationally analyze and assess a situation or piece of data before making a decision or making a logical relation between ideas or solutions.

RESEARCH

Research is a critical element of research that you can never skimp on. This is where we double-check facts, evaluate credibility, and back up our claims with evidence and data. You can't correctly evaluate a solution to a dilemma if you don't have a clear understanding of it, to begin with.

SOLVING PROBLEMS
This is where an entrepreneur's critical thought, research, and study come to a head. To effectively solve a problem, one must consider all possible approaches—even the most obscure—and determine whether or not they target the problem's root cause and address it in the most efficient manner.
Communication Capabilities
Communication is a vital skill that successful entrepreneurs need to get their messages across, whether they work with a large team or on their own. Negotiation skills are far more convincing than a successful idea delivered poorly by an entrepreneur.
In-person as well as online, how you interact is important. Professionalism is shown by your online presence, which includes your email address and social media handles. These can make or break business relationships for an entrepreneur.
It's all about building confidence and rapport in industry, and some people make a living doing it. Knowing how to communicate efficiently often eliminates minor misunderstandings or mistakes that might lead to larger issues later on. It is always a good idea to maintain an open line of communication among your employees so that they can express any concerns they might have. Any problems can then be addressed as quickly as possible.
Ability to Handle Finances
An entrepreneur is someone who sets out to make money. Entrepreneurs must consider how to manipulate capital in order to achieve this. This sometimes entails taking financial risks or attracting the right investors and investments. Though it is possible to employ other experts to perform this role, it is also better if the entrepreneur has at least a basic understanding of finance to ensure that their organization is making sound financial decisions.
Leadership Skills
When putting together a team to start a new company or being hired to lead an established one, strong leadership skills are essential. To encourage their employees to work for the same goals, leaders must be able to inspire and command respect. This can be thought of as an umbrella topic for a core set of skills required in a leadership role. A full breakdown of these abilities can be found here.
Planning sessions for team building is always a good idea, particularly when working with a new group. This encourages you to get to know others, as well as them getting to know each other. You'll be able to discover their strengths and assign tasks more efficiently as a result.
As a successful entrepreneur and leader, delegation is another undervalued and critical ability. According to studies, knowing when to delegate tasks is essential to a company's development. However, it is more difficult than it seems. It takes wisdom to recognize that others are better at completing a mission than you are.
Marketing Capabilities
It's one thing to create a great product, but if you don't target and optimize your audience, your company will suffer. Brilliant marketing is a way to create a bond with the people who will use your product or service. It also facilitates and preserves customer loyalty.
It has never been easier to market in this day and age. With the introduction of social media, companies can keep their customers up to date on new releases and participate in personal interactions. This even encourages users to independently share the brand's content with others.
Digital marketing has infinite scope. What you'll need is the ability and imagination to put it to use for you. A strong vision and appropriate branding are important aspects of successful marketing. This entails creating a look and sound that is appropriate for your intended audience.
Ability to Plan Strategically
Strategic preparation, in essence, entails organization. One of the skills entrepreneurs use to organize and coordinate strategies, set targets, and streamline operations is time management. Putting it into visuals like strategy maps or structures is one way to practice this. This forces you to condense plans in such a way that everyone in your company is aware of where you stand.
This type of planning is often referred to as management. This can be accomplished on a regular basis in scheduled parts, and it will also act as evidence of the company's success. This allows the organization to take a step back to evaluate where they are now and where they need to go.
As part of their strategic planning, new businesses have set business milestones for themselves. Milestones help you set realistic targets to work toward year after year. Creating systems that account for development and challenges will give you a direction to pursue that you can keep track of. That way, you can ensure that you don't get off track and that you're prepared for any bumps in the lane.