It's not new that some business owners tend to unintentionally treat their business as a hobby. Treating your business as a hobby rather than a business is one of the most popular drawbacks for entrepreneurs which in turn leads to a stagnated business.
It's true that starting or managing a business is no easy task. It requires tenacity and dedication. However, if you treat your business like a hobby that happens to make you just some money, it will most likely never develop and grow into something more. Therefore your business must be top on your priority list whether you have multiple businesses or just one, in other to make the most out of it.
The process of building and developing your startup may have been very interesting and great but in order to progress to the next stage of making it a successful business, you'll need to change your attitude.
A Knowledge of actions to avoid and steps to guide you in conducting your business will improve your skills and help you achieve your business goals and objectives.
Productive or just busy?
The way you spend your time is a strong indicator of how serious you are about your business. Is your day spent on social media, browsing through emails and calls with nothing to show for it by the close of business for that day?
Entrepreneurs are extremely productive people. Hobbyists are constantly busy, and they never really seem to achieve much.
If you want your business to grow, then the best way to do so is to set short- and long-term goals that can be achieved by you staying committed to the goal. You must plan where you want your company to go and the steps to get there. Map your daily activities and task to see if there are any places where your time and results are out of balance then adjust. Make sure your time is spent productively pursuing your business goals.
Do Customers Count?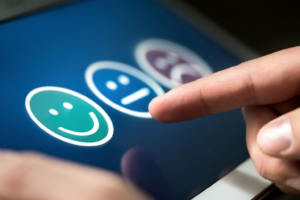 One of the biggest errors most entrepreneurs make is concentrating only on what they're selling and disregarding their customers. You will ask are goods and services not the most important assets in a business? No, your customers are.
Customers are the greatest motivator for a business's success or failure. After all, they're the ones that make the transactions that bring in the money. Having a customer-first business strategy would assist you in attracting new customers and retaining existing ones.
Does Marketing still exist?
Having a good product and services does not have much value or add any revenue to your business if you cannot get people to experience them.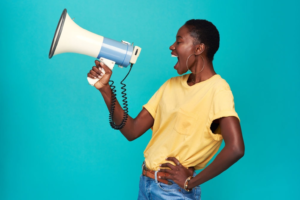 In the present-day business world, a good marketing plan is a foundation every business has to be built on if it will survive the test of time. When a business implements a marketing plan, it helps them figure out what makes them special, who their direct competitors are, set realistic targets, figure out who their target audience is, and more.
Are you worrying that marketing will consume a significant portion of your business budget? Then, make use of your social media space since it cost almost nothing. Begin with producing content that will educate or assist a prospective customer in deciding whether or not to partner/ purchase from you while also adding value to their lives. However, for some businesses, you have to include some paid advert to boost and increase revenue better. Below are some other benefits of marketing
Creates Customers awareness
Assist your business in interacting with their target audiences and consumers
Maintain your business presence
Keep customers active and engaged with your content
Expand the business and Increase revenue
Do you base your business decisions on emotions or numbers?
Business numbers are used to make business decisions but, they are never the same from month to month, so how do you make your business decisions? Are you stocking the right product that customers will buy? Are your expenses normal or are you overshooting the budget? Did you make any profit last week, month, or year? If Yes, How much? If not, what adjustments do you need to make?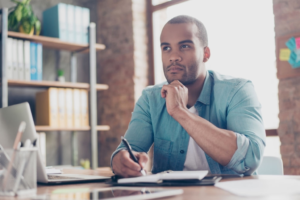 These are critical business decisions that should not be made based on emotions or by guesswork. As a business owner be aware of where your business numbers stand, how well it's doing, and what requirements must be reached in order to achieve your business goals.
Esopos Business management application is an effective tool that can help you in making informed business decisions that will grow your business with ease. Eliminate guesswork in your business, get the right information to keep you updated and ahead in your business. From sales to expenses report, detailed inventory to customer management, employee activities, and more all in one platform.
In Conclusion
Business is done for profits, hobbies are for fun. If you consider your business as a leisure activity, you should re-evaluate your priorities, business plans, and goals. Value the time and effort you commit to your business. Show up every day with your goals and drive intact and give it the best shot you can. Also, manage your business with Esopos business management applications.