You can't afford to run your business without a point of sale solution, from offering quick customer service to inventory management and important analytics that provide insight into business performance.
And, with so many POS systems on the market, it can be difficult to choose the appropriate type to meet your needs. Here's where we come in. We've come to even the playing field. To assist you in making an informed decision by ensuring you understand what factors to consider when selecting a POS system.
Define Your Business Requirements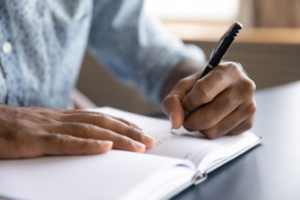 When it comes to POS systems, there is no such thing as a one-size-fits-all solution. Even the most comprehensive systems, which intend to service the vast majority of businesses, will find retailers incompatible with their software. As a result, you must pick a system that matches and supports your business strategy well. If you already have a POS system, try to establish some of the features that it missing that might make things easier or more efficient. Use these findings as a reference when deciding on an update.
What sector do you work in? I ask because it will have a major effect on which POS system is best for you. Get the finest system for the type of work you do, whether it's hospitality, e-commerce, or retail. There is Point of Sale programs that provide extensive customization choices on their systems, allowing you to tailor the POS to your needs rather than the POS to yours.
Create a Budget
The cost of deploying a Point of Sale system varies based on the size of your organization, the number of terminals and users required, and the functionality you desire. The average cost of traditional desktop-based POS software may be within your budget range but, If it is a little out of your price range, don't worry; there are less expensive options accessible. Many modern cloud-based solutions provide free, basic solutions, with more powerful systems costing very little a month, and may also depend on the complexity and size of your organization.
Be sure to find out the price for installation, features, software fees, maintenance fees, and ongoing support before signing up with any provider. Pay close attention to the license charge. Not all businesses charge for one, but those that do usually do not make that information readily available on their website.
Make Inquiry
Further inquiry, more investigations, and more fact-checking. There is a lot of variety out there, which might be overwhelming, but if you stay focused on your business's needs, you'll be OK. This is your opportunity to compare and audit systems, read reviews and chat with others who have used the systems of interest. Call the POS suppliers directly and inquire about their products, services, and what their company can provide that others cannot.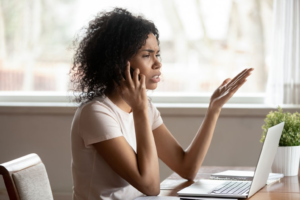 As noted in the previous section, many cloud-based POS systems feature free versions; take advantage of this! Try out a few different POS systems to determine which one works best for you and your company.
Think about the Future
You don't want a system that is functional now but will be obsolete tomorrow. You should inquire as to what the POS Company is doing to ensure the long-term viability of their software. Do they provide ongoing updates and support?
Mobile payments, cloud-based technologies, and data storage seem to be the way of the future. Point-of-sale vendors who want to stay in business must add these features into their systems. It would be prudent for you to evaluate these factors before deciding on a vendor for your POS system. Inquire if you will receive free updates for the duration of your account.
The importance of accessibility cannot be overstated
Cloud-based systems provide unrivaled portability and access, but not all cloud-based solutions are created equal. Some solutions do not work offline since they keep everything in the cloud. This could be troublesome if, for example, your internet connection were to go down unexpectedly. Fortunately, some systems save processes to the device and queue them to be delivered to the server when the connection is re-established. Point-of-sale systems like Esopos that function in this manner are significantly more responsive, as transmitting data straight to the servers might slow down the entire system, causing a delay.
An unreliable POS system has the potential to destroy your organization, thus reliability is a critical consideration when selecting a system. You should be able to rely on your system to always operate, and work effectively.
… Security is Key
If these approaches were ranked in order of relevance, data security would definitely come. When choosing a POS system, it should be one of your top priorities. There have been several high-profile hacking cases in recent years, and no one wants their business to be associated with such a controversy; it is generally bad for business. Most respectable POS companies do not save credit card information but check to be sure. Customer data compromise can effectively ruin your business.
It is important to evaluate the operating system on which your POS is built. PC-based point-of-sale systems are significantly more vulnerable to viruses and malware. In contrast, iPad security is virtually unbreakable. This is because of how iOS operates. It gives each app its own place on the system and prevents any app from accessing or interacting with another without your consent. Security is critical; do not overlook it!