Reports are important in our daily lives, businesses, commerce, and trade. Keeping good business records will help save you time and money, as well as play a significant role in your Business's future. Every business, large and small, in every industry needs meaningful data into their operations. Whether you realize it or not, you need to consider where your business is right now in order to make a successful decision to boost it. Business reports are essential and crucial. They allow for the tracking and analysis of the business's performance and overall health, as well as the identification of areas for improvement and opportunities for development.
The aim of business reporting
A business report's aim is to provide a critical overview of how the business is doing in all aspects. Business reports are critical tools for guiding decision-making and allowing business owners and senior managers to examine and resolve any perceived problems. Making decisions is the sole responsibility of a business owner and Reports provide business owners with the knowledge they need to make decisions.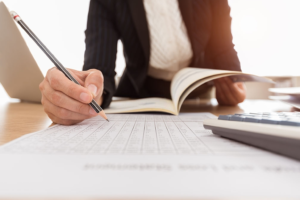 Business reports track your success and allow you to compare periods and your growth history. Although you can rely on your superior memory or the amount of profit you make each year to gauge your success, the data collected in reports may serve a variety of important purposes. It will help you identify which goods or services are most competitive, as well as which markets you may have missed. It can also assist you in developing your budget and marketing strategies for the coming year. You can also easily approach a bank for a loan or an investor for financing if you have a strong business report. As your business expands, you'll discover more reasons to consult the data you've gathered. A good business report will also assist you in reducing fraud in your business by allowing you to monitor the inflow and outflow of products as well as cash.
Esopos reporting
Esopos reporting eliminates the guesswork in your business. If you want a high-level view of your business or want to dig into the nitty-gritty data, Esopos reporting and analytics will get you all the information you need quickly.
Create your own reports.
Customize your sales reports and get the information you need. See how your stores are doing, which items are making you the most money, and who your top salespeople are — all from Esopos.
Investigate your data.
Do you want to confirm a sneaky suspicion? Esopos reporting allows you to experiment with variables and filters to get to the bottom of things and recognize patterns or problem areas that need to be addressed.
Improve your understanding of your customers
Discover who the most valuable customers are, how much they spend, and what they purchase. Increase customer satisfaction and retention using Esopos.
Improve the inventory management.
View stock on hand and inventory levels at a glance, making it simple to ensure that you still have plenty of your best-selling products. Get a summary of stock levels across all of your locations, with the option to drill down on inventory by outlet or category.
Know what's going on, no matter where you are.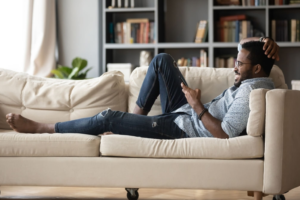 All of your data is securely stored in the cloud, so you can access your reports whenever and wherever you want. Esopos reporting is available on any smartphone and web, allowing you to get up-to-the-minute data on your business's results.
Access critical information from any place.
Using our mobile-friendly dashboard, you can easily identify important patterns or areas to focus on and get a snapshot of how your stores are doing via easy-to-understand charts.
Break down the reports even more.
Understanding how your customers' shop, true employee performance, how long products take to market, and how much you've been discounting are the measures that matter.
Discover more about sales.
Sales reports that are robust and simple to use highlight the success of your products, product ranges, collections, promotions, and even suppliers.
Never miss a deal by ordering the right items.
Check what you need to buy, recognize your top performers, and gain new insights into your business. Get notified when a product is running low or getting expired
Keep track of customer's debts.
View the payments and outstanding balances of each customer you've sold to.
Want to know more send us a mail [email protected]