As a small business owner looking to expand your business in other to increase productivity and profitability, you certainly need cash for either buying new equipment, stocking up on inventory, good advertising and marketing of your business, and other major purchases. Or you have brilliant ideas that, if introduced, could result in the establishment of new business empires. However, the only thing standing in the way of the ideas becoming a reality is a lack of money.
Business Capital is one of the most important resources that every business needs to operate smoothly and achieve its goal. One good way to get the money you require is to take out a loan from a bank or another financial institution. This however is not as difficult as you may think if you have all the necessary requirements. As a result, you must understand the steps involved in obtaining a bank business loan so that you can increase your chances of approval.
Update your business plan
Many banks need a sound business plan that outlines what the business entails to secure a loan. It serves as an introduction to who you are and what your business does. A business plan should state the business's priorities, mission, and operating procedures to meet all of the specified objectives.
A well-prepared business plan with a professional look will make the difference between approval and refusal of your application for your small business loan. Remember that a strong business plan indicates that the company is likely to succeed in the eyes of the investor.
Have a plan for the business loan
To qualify for business support, Lenders will want to know how you intend to use the funds and whether you have a good ability to repay the loan. They will ask for a detailed business plan that explains why the loan is needed and how it will help you increase income. It's crucial to prepare answers to these questions before you apply.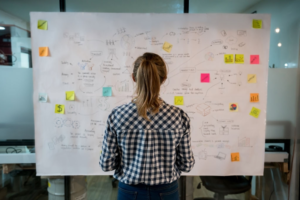 Also, lenders want to know if your company has good management, expertise, and market knowledge. This exercise is designed to demonstrate to the investor that your company is creditworthy and capable of repaying debt. Your lender would be more confident in your business if you can clearly state the intent of the loan and how you intend to use the funds. This will raise your chances of approval.
Collect Your Financial Information And Legal Documents.
Lenders would likely need financial statements and legal documentation in addition to a detailed plan for using and repaying your business loan to determine if the company is stable and trustworthy enough to repay the debt. You may be required to include the following documents:
You're most recent personal and business tax returns
A cash flow statement from the recent past
Bank statements, both personal and business
Financial statements from recent years
Your company's permits
Research the Best Business Loan Lender for Your Business,
Once you've gathered all of the small business loan criteria for your loan application, you can start looking for the lender that best suits your business requirements. It's important to note that each Lending company has its own unique requirements, so there is no such thing as a one-size-fits-all lender.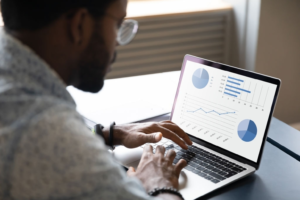 Some of the critical decisions to consider are; How quickly you need the loan If the lender offers any extra services If a loan needs collateral. Determine if the lending options can suit your business plan spend time researching the available borrowing number, loan duration, and any other benefits.
By comparing these variables, you can narrow down the type of application you'll submit and cut down on the time it takes to complete it. Your banker will be able to answer any questions you have about funding and might be able to recommend solutions you hadn't considered.
In Conclusion
Although applying for a business loan may seem quite difficult and intimidating, there are a few things you can do ahead of time to improve your chances of getting funding. Make sure you're familiar with the conditions for applying for a small business loan, have a good understanding of your loan goals, and do your homework on the best lender for you before you proceed.