In the ever-changing digital era, businesses must be digitally relevant and proficient. This helps them to meet their clients' ever-increasing demands and desires. There are various ways for businesses to use digital components to effectively reach a larger client base.
The economic disorders caused by the COVID-19 pandemic further stressed the urgent need to adopt technology solutions for the survival of enterprises and businesses. This enables business owners to face the current situation with existing problems and to develop ways of adjusting them. It also means that, despite revolutionary changes in the economy owing to the ongoing pandemic, businesses can still remain competitive and relevant. With an e-commerce and accounting integration system, businesses may maximize revenue and simplify operations by employing a point of sales system such as ours Esopos.
What exactly is e-commerce and what are its advantages?
E-commerce is described as the electronic exchange of products or services for a fee. Smart gadgets such as cellphones, PCs, and tablets are commonly used for e-commerce. It can be viewed as a replacement for traditional brick-and-mortar retailers, with two major advantages.
Firstly, because of the Internet's unlimited reach, which cannot be equaled by any number of brick and mortar stores, it helps firms to develop a larger market presence. Two, compared to operating actual physical stores, it lowers overall infrastructure expenditures.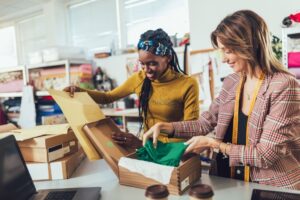 The Internet has become almost universal in its use nowadays. As a result, implementing e-commerce into business models allows companies to reach a broader customer base and grow revenues considerably. As a result, combining physical and online storefronts is simple.
Furthermore, this allows staff to easily offer products without having to maintain each separately, minimizing employee workload. As such, businesses can benefit greatly from the usage of e-commerce and rely on its advantages.
What is accounting and what are its advantages?
Accounting and financial information management are critical in any business, and the data acquired through accounting has an impact on future business planning. Business owners use this data to evaluate the success of the business and its financial strength. Accounting is a complex and time-consuming activity that demands meticulous attention to detail, which frequently results in human errors. To avoid such occurrences, technology solutions such as accounting software can be used to automate manual procedures and provide improved accounting accuracy.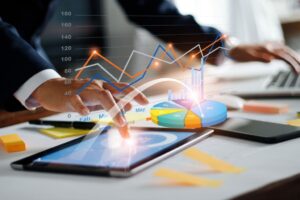 With Esopos, in-depth and comprehensive financial statements and reports are simple to produce. Furthermore, simple and quick data entry is possible. It can also synchronize sales data with various systems, reducing manual errors and boosting efficiency through automation. As a result, when such digital solutions are used, time and resources are saved. Because time is money, money saved can be used to develop other aspects of your business.
Conclusion
In a nutshell, the globe is still fighting the pandemic and its long-term consequences in all parts of life. Governments, corporations, and individuals must become more inventive and adapt to the new normal. One approach to do so is to incorporate technology into our daily lives and businesses. Many people are able to connect digitally and work from home because of technological advancements. Many subsidies and initiatives have been implemented by the government to encourage businesses and the general public to incorporate technology into their daily life. Therefore take advantage of the benefits that technology offers and grow your business.